Training & Workshops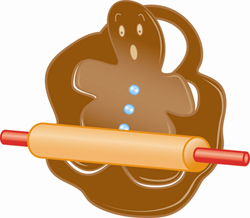 Cookie cutter training is great for organizations where everyone is a flat piece of dough!
No one wants to be smashed flat by the rolling pin of one-size-fits-all training! Different organizations require different content and delivery methods to create the desired change in skills or behavior. Our approach to development respects these differences among organizations while also adapting to individual needs. Our solutions always encompass the following critical factors.
Key Competencies
There are truths about each competency that are relevant to any organization. We have developed a variety of tools and techniques proven to impact results, and we're constantly exploring new and innovative ways to further drive skills and behavior associated with key competencies.
Aligned with Organizational Realities
The most effective development around key competencies is tailored to the specific needs of a group. Cultural challenges, competitive environment, economic and resource considerations, corporate history – all influence the way in which we deliver training so that learning is successfully integrated into everyday work life.
The unique needs of your organization may necessitate a change in emphasis, application, tools or techniques – an excellent application of one of our key competencies.
Tailored to Individual Needs
Once training is aligned with organizational realities, training must be designed to adapt to the unique needs of individuals. Our training is designed to appeal to a variety personal styles, and focuses not only on creating action plans for improvement, but also on anticipating and removing barriers to success.